Authentic IQOS Lil SOLID 2.0 is a new version of the device that does not burn, and heats tobacco, released in 2021. It is a compact device with a modern design, capable of using 25 Heets on a full charge and providing three consecutive draws.
The No. 1 Question Everyone Working in Authentic IQOS Lil SOLID Should Know How to Answer
Authentic IQOS Lil SOLID 2.0 was developed by the South Korean company KT&G. Philip Morris unveiled a Philip Morris acclaimed device.
As always, clean your device regularly for good health. Fortunately, Solid 2.0 has a self-cleaning feature. To use, quickly press the control button 5 times until the LED indicator turns orange. This will help burn off plaque, but remember to peel it off by hand if necessary. To do this, wait until the device has cooled down, remove the cover and use a cleaning brush and/or cleaning sticks to remove any dirt.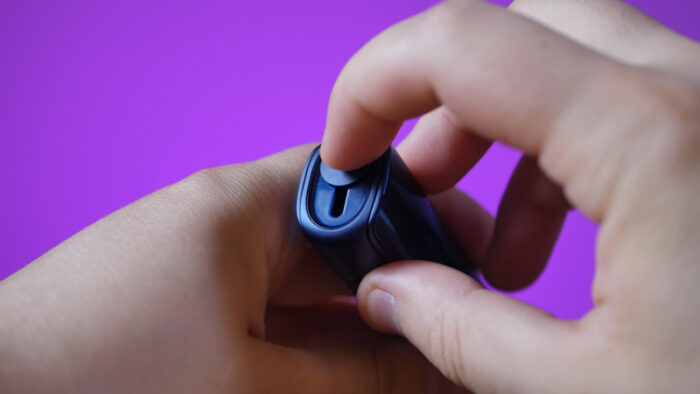 IQOS Lil Solid 2.0 Features:
Brand: IQOS
Battery Capacity (mAh): 2950mAh
Weight: 5.5g
Size: 104x30x17mm
Place of origin: Korea
Color: space blue, black
Material: aluminum alloy
Warm-up time: 2 5 s
Charging time: 15 minutes
Temperature: 300-350
includes:
1 x Tobacco Heater IQOS Lil Solid 2.0 HNB Heat Not Burn
1 x USB Cable (Type C)
1 x charging adapter
1 x cleaning tool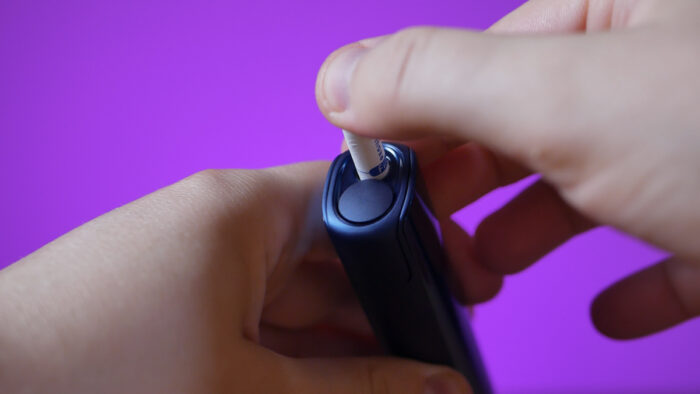 7 Things You Should Not Do With Authentic IQOS Lil SOLID 2.0:
WE DON'T BELIEVE THAT ANY ALTERNATIVE NICOTINE DELIVERY SYSTEMS ARE HARMLESS. Not smoking at all is harmless. Cigarettes, cigars, cigarillos, tubes, hookahs, chewing tobacco, nicotine pillows, vapes, tobacco heating systems, and electronic cigarettes are harmful in one way or another. Even vaping liquids without nicotine are harmful to inhale. 
However, nicotine is far from the worst thing in  tobacco smoking. Smoking a cigarette or even hookah makes you breathe in resins, clog your lungs with smoke, and kill the body with other by-products of cigarettes. And all this harms the body incomparably more than just nicotine.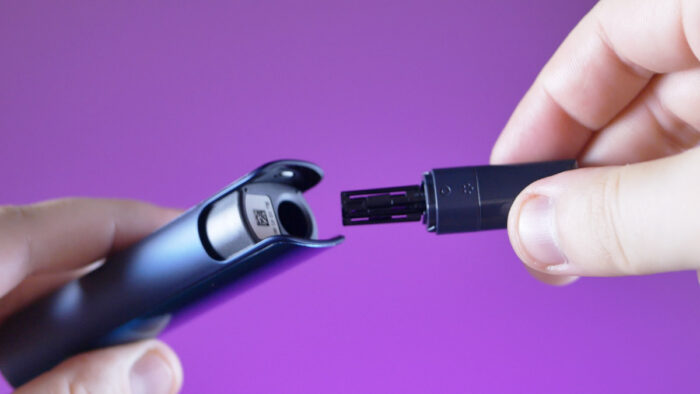 The Most Pervasive Problems in Authentic IQOS Lil SOLID:
Tobacco heating systems cut off most of the harmful components. BUT NOT EVERYTHING. But almost everything, up to 99% of harmful substances, including resins. It's better to not smoke at all. But quitting is a hard thing to do. Therefore, in my opinion, such a system is the best option for those who can't give up smoking. It's much better than cigarettes.
Now, let's move on to the Lil Solid 2.0. The first version was the product of a cunning partnership between South Korean company KT&G and IQOS (Philip Morris). So cunning that everywhere outside South Korea the device was sold under the brand name Lil Solid introduced by IQOS.
The system looked adorable, worked great, and the sticks were delicious. And the trick was that the gadget was almost indestructible. Powerful battery, hardy heating rod, just one button to control.
And the Lil Solid 2 has retained these advantages, adding new ones as well. However, in some ways, the original was even better. But let's get to the point.
Authentic IQOS Lil SOLID – Market positioning:
The cost of the lil Solid 2 is about AED 210. And yes, compared to the classic IQOS, the price looks hyper-democratic. And it is!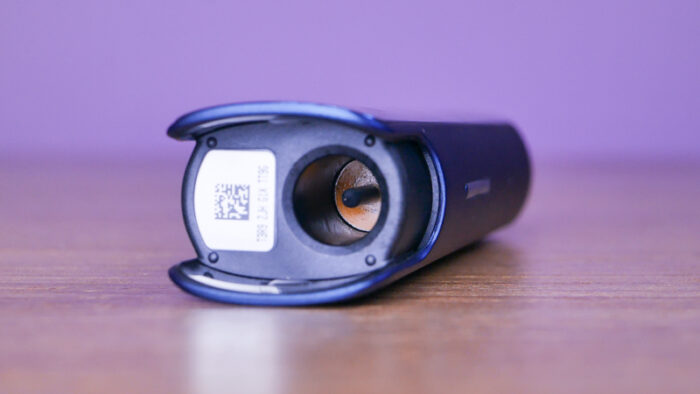 Authentic IQOS Lil SOLID – What's in the box
The box contains the lil Solid 2 itself, as well as a double brush for cleaning, or rather a brush and blade, plus charging, 15 W, and a fairly long Type-C cable. And of course, instructions and other documentation.
Separately, I note that the way of removing the stick from the device is also depicted on the protective blister, which covers the body of the system.
What Would the World Look Like Without Authentic IQOS Lil SOLID?
I'll tell you right away that I don't like the glossiness of the lil Solid 2. I praised the previous version precisely because of the pleasant, stylish and matte body. And I don't remember whether it was metal or plastic. But it felt nice. Here, most of the surface of the body is glossy. However, from the design point of view, I can understand the decision. What's more, I've seen a lot of reviews from those who like this gloss. I'm for more practical solutions.
30 of the Punniest Authentic IQOS Lil SOLID Puns You Can Find
Above, we have a lid that stands out against the background of the rest of the matte part. Which is held by magnets and is removed quite easily. On top of the cover there is a hatch with a plug sliding back and forth.
The OG version of the lil Solid was seamless, and the lil Solid 2 case consists of a matte rim, which is pressed on both sides with glossy, slightly curved panels. The material is very durable, high-quality and stylish.
We only have a Type-C charging connector at the bottom of the case similar to IQOS 3 DUO. There's nothing to find fault with, it's the gold standard.